About Oslo
The compact city of Oslo is Norway's capital. It is currently one of the fastest growing cities in the world, with development and regeneration.
In the north and to the east, wide, densely forested hills known as Marka tower over the city creating the illusion that Oslo sits in the centre of a giant amphitheatre.
For foodies, the city offers a diverse culinary experience from a thriving coffee culture in the day and the most northern three Michelin-starred restaurant, Maaemo, if you fancy fine dining, to trying the local delights of it's fusion scene.
The best time to go to Oslo is during the summer months (May to August) when temperatures rise to around 20°C. In particular in June and July when Oslo experiences 18 hours of daylight. The contrast of this is only 6 hours of daylight during the winter months with temperatures around freezing or even lower.
The city has two airports. Gardenmoen (OSL) is the largest, but if you're looking for a deal, Torp (TRF) serves the low-cost carriers like Ryanair. Once in the city it's easy to get around with the city's accessible public transport links.
Olso, like all European cities, is packed with cultural attractions; with many museums including the Vigeland Sculpture Park and the Viking Ship Museum. There are lots of parks in the city but the largest is the Frogner park which hosts a collection of sculptures, this is the largest collection of sculptures in the world to have been created by one artist, although it won't be to everyone's taste. Alternatively you can take a more family friendly cruise and take in the scenic gem that is the Oslo Fjord. So what are you waiting for? Book your next trip now.
Oslo
Blog posts
From the top US travel bloggers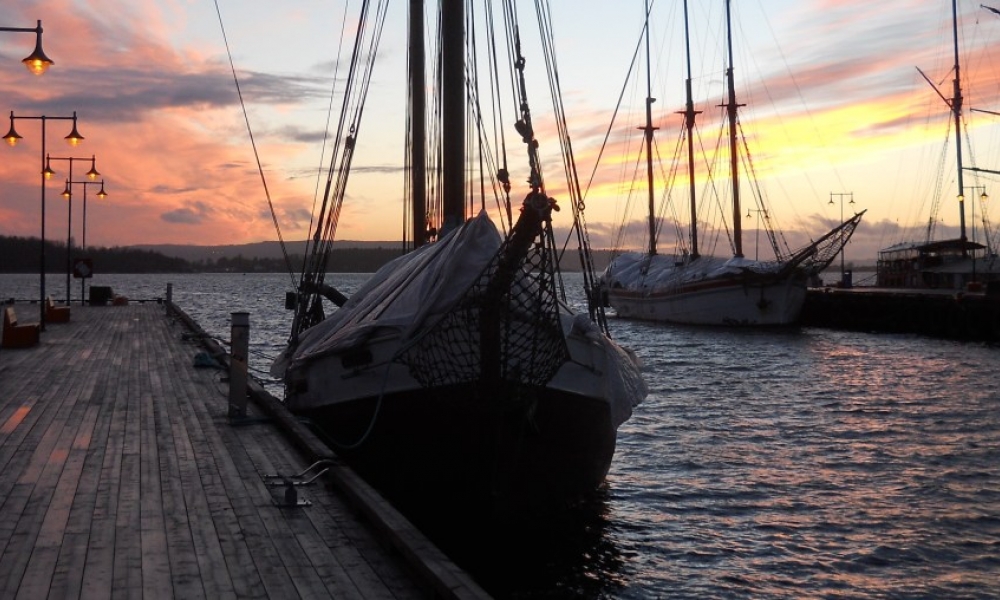 Norway
Oslo
25th May 2019 by Rachel on Route
How I survived my first solo trip - Oslo, Norway
So for my first solo trip I had decided to plan and travel to Norway, for a week long stay. I figured it was a safe country, not too far away from home, but different enough that it would feel adventurous and exciting. My brother and Ian dropped me off at Stansted Airport...
Weather in Oslo
Our month-by-month guide to the weather and climate in Oslo