About Portugal
From its medieval castles and quaint cobblestone villages to its culturally rich cities and golden sandy beaches, Portugal offers a vast array of opportunities for even the most intrepid traveller.
This Mediterranean mecca is a foodie heaven with its wide selection of cheeses, vast olive groves, freshly baked bread, wines and of course, its name sake - Port, from the Douro Valley. Chargrilled fish and seafood stews, salt cod and a wide variety of fruit and veg make Portuguese cooking simple, fresh and delicious.
With temperatures ranging from 30°C+ in the summer to a cooler but still bearable 16-17°C in the winter months, Portugal is an annual holiday destination whether heading for the sandy beaches of the Algarve from June to September, taking in some of its rich cultural heritage in Lisbon or heading to Lisbon for a bit of wine tasting (don't forget to try the Port).
With airports in Lisbon (LIS), Porto (OPO), Faro (FAO) and Funchal (FNC), it couldn't be easier to get to where you're going. Heading to the Algarve for some R&R, the A22 will take you end to end in under 2 hours, so don;t be afraid to look further afield for the perfect accommodation. I'd recommend Burgau at the west end for a traditional fishing village feel with all the necessary amenities, and only about an hours drive from Faro.
With so many options from city breaks to sunshine escapes, its high time you booked your next trip now.
Portugal
Blog posts
From the top US travel bloggers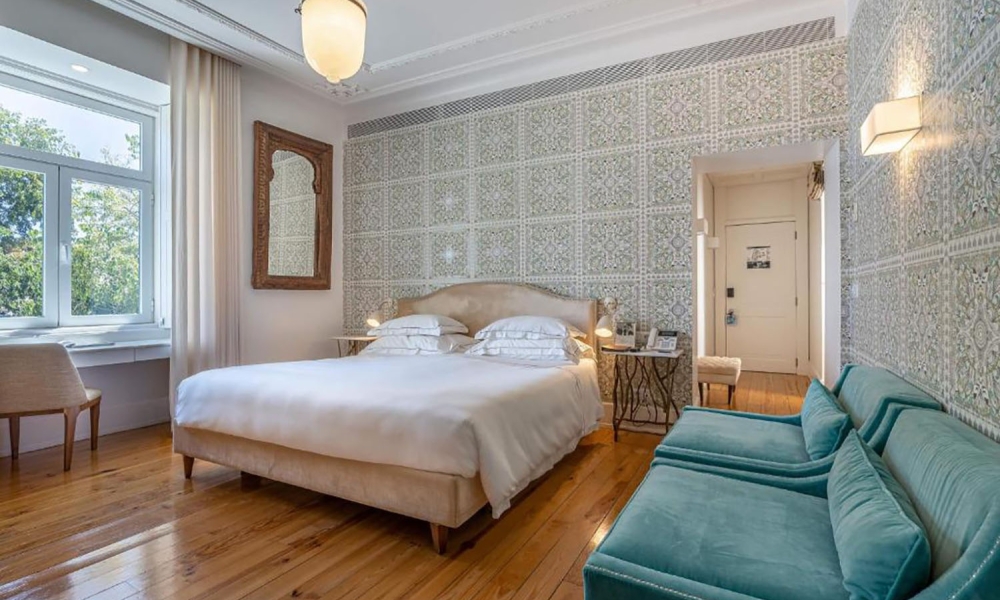 Portugal
Lisbon
1st September 2022 by The Blonde Abroad
The best hotels to stay at in Lisbon
If you're looking for a place to visit that has it all, Lisbon is the city for you. From historical castles to pristine beaches to fantastic food and wine, Lisbon has something for everyone. Before deciding where to stay in Lisbon, make sure to check out the ultimate Lisbon Travel Guide....
Weather in Portugal
Our month-by-month guide to the weather and climate in Portugal