About Abu Dhabi
Holidays to Abu Dhabi are the perfect mix of old and new. From the iconic skyscrapers of the Capital Gate and the Etihad Towers to the traditional Sheikh Zayed Grand Mosque, there's something for everyone. Plus, you can get your adrenaline pumping with the Abu Dhabi Grand Prix, the world's fastest rollercoaster at Ferrari World Abu Dhabi, and dune buggies racing across the desert. The Corniche is a great place to relax and enjoy the sandy beaches, shiny skyscrapers and modern Marina Mall. And don't forget to check out the Louvre Abu Dhabi, which has loaned works from its French namesake. Abu Dhabi is the perfect destination for an alternative city break!
Things to do in Abu Dhabi
Abu Dhabi
Blog posts
From the top US travel bloggers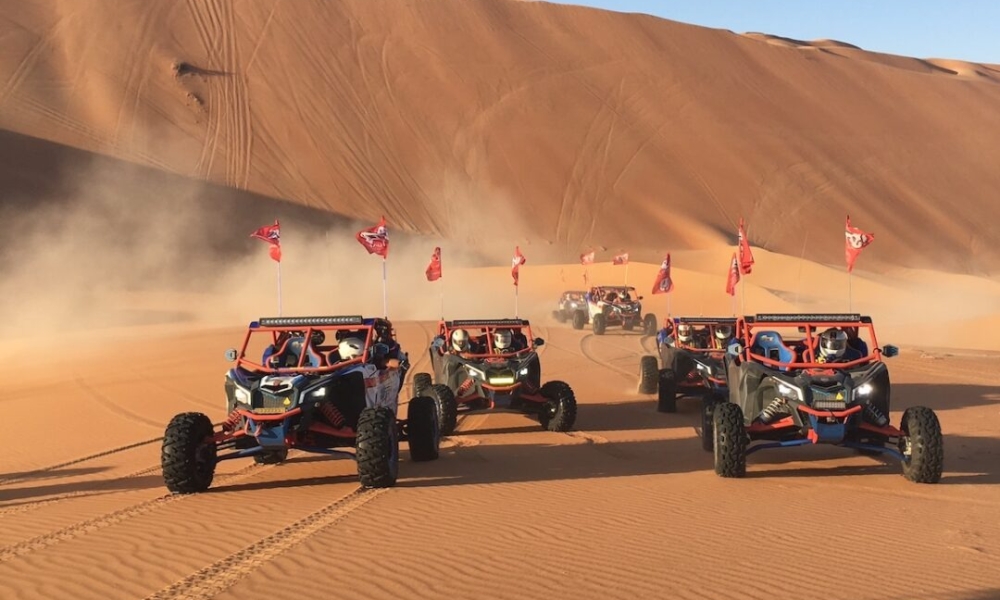 Abu Dhabi's Diverse Landscapes and Unique Things to Do
24th May 2023 by Pause the Moment
You may be surprised to find that Abu Dhabi is home to a variety of landscapes, not just desert as is commonly believed. Start your day by taking in the lush greenery of the mangrove near the city, then spend the afternoon exploring the Al Ain Oasis, shaded by date palm trees, and......
Weather in Abu Dhabi
Our month-by-month guide to the weather and climate in Abu Dhabi