We've looked at the most up-to-date weather data for Barcelona, covering the last 12 years up to 2022, plus we've asked our team of travel bloggers for their first-hand experiences in order to answer the most frequently asked questions about Barcelona weather in August.
How warm is it in Barcelona during August?
August is typically the hottest month in Barcelona. The temperature hits about 29℃ during the day, falling away to a balmy 23℃ at night.The UV index will be high at this time of year, so protection against skin and eye damage is needed. Try to limit exposure between 10am and 4pm. Apply broad spectrum SPF 30+ sunscreen every few hours, even if it's cloudy, or more frequently after sweating or swimming, and wear UV-blocking sunglasses too, and bear in mind that bright surfaces, such as sand and water increase UV exposure.
Does it rain in Barcelona during August?
On average, there will be 3 rainy days during the month, amounting to 55.4mm in total. That's broadly comparable with the amount of rain we see in England during the summer months, and would be considered dry. There's a small chance that you'll catch a thunderstorm during your trip.
How warm is the sea in Barcelona during August?
The water around Barcelona reaches a very pleasant 26℃ during August. This is very warm, and will feel bath-like. People who normally feel the cold will find this temperature perfectly acceptable. The hot air temperature will mean that you will feel comfortably warm when coming out of the water.
Things to do in Barcelona
Barcelona
Blog posts
From the top US travel bloggers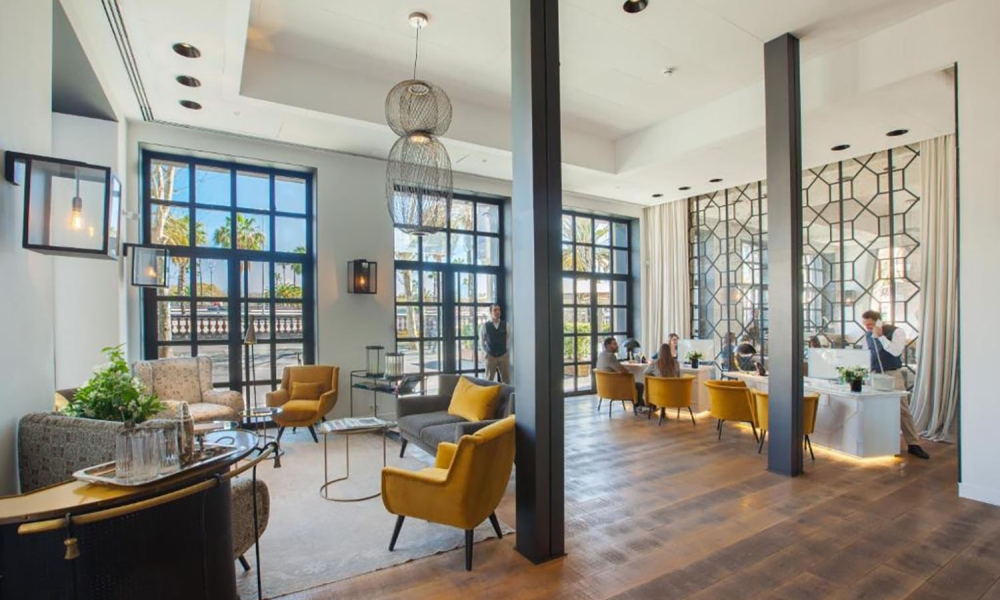 30th August 2022 by The Blonde Abroad
The best hotels to stay in Barcelona
The capital of Catalonia and the second-largest city in Spain, Barcelona allows visitors to experience Spanish culture with its own flare. From late-night parties to the lanes of its Gothic quarters to the works of Gaudi, Barcelona offers opportunities for all types of travel. Whether you are into art, history, or fun, Barcelona, Spain has you covered; here are 10 things to do in Barcelona to get you started....
Weather in Barcelona
Our month-by-month guide to the weather and climate in Barcelona