We've looked at the most up-to-date weather data for Barcelona, covering the last 12 years up to 2023, plus we've asked our team of travel bloggers for their first-hand experiences in order to answer the most frequently asked questions about Barcelona weather in December.
What's the weather like in Barcelona in December?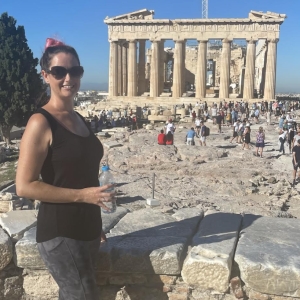 The weather in Barcelona can be unpredictable. If you're in the shade and in the wind, it can feel pretty cold. However, I have seen people swimming in the sea in December, and it's definitely possible to get a t-shirt sun-tan.
Answered by Cruise Mummy
What should I pack for a holiday in Barcelona in December?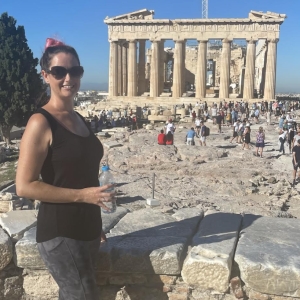 When visiting Barcelona in December, you really do need to pack for all weathers. A coat and scarf are a must, but don't forget your sunglasses as it can also be very sunny. It's best to dress in layers, so jeans and a t-shirt with a jumper and light coat would be idea.
Answered by Cruise Mummy
What's great about Barcelona in December?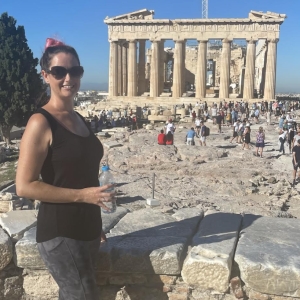 Barcelona has a wonderfully festive atmosphere in December. There are Christmas markets selling all kinds of Christmassy things including the 'Caga Tio'. This literally means 'poo log' and it's a traditional Christmas character made from a piece of wood. It's also really cheap to visit Barcelona in the winter and you'll find great deals on flights and hotels outside of the Christmas holidays.
Answered by Cruise Mummy
What's the temperature like in Barcelona during December?
The temperature reaches around 14℃ during the daytime in December, falling away to 9℃ at night. The UV index will be moderate at this time of year, so not something to worry about for the average person. However, if you're going to be outside for long periods it's worth wearing a broad spectrum SPF 30+ sunscreen and UV-blocking sunglasses. Remember that bright surfaces, such as water and sand increase UV exposure.
Does it rain in Barcelona during December?
December is typically the driest month in Barcelona. On average, there will be 2 rainy days during the month, amounting to 38.6mm in total. That's much drier than we see in England during August, and therefore not something to be concerned about. There's a small chance that you'll catch a thunderstorm during your trip.
Is it windy in Barcelona during December?
You're unlikely to experience any strong winds. Expect a light breeze that picks up slightly at times in December. With moderate humidity, the wind will feel chilly, so you'll want to wear layers.
How warm is the sea in Barcelona during December?
The water around Barcelona is a bracing 15℃ during December and would be considered too cold for swimming. Those who are a bit more hardy or frequently swim in cooler open water might want to take a quick dip. A wetsuit would be advisable if you wish to spend longer than 5 minutes in the water.
Things to do in Barcelona
Barcelona
Blog posts
From the top US travel bloggers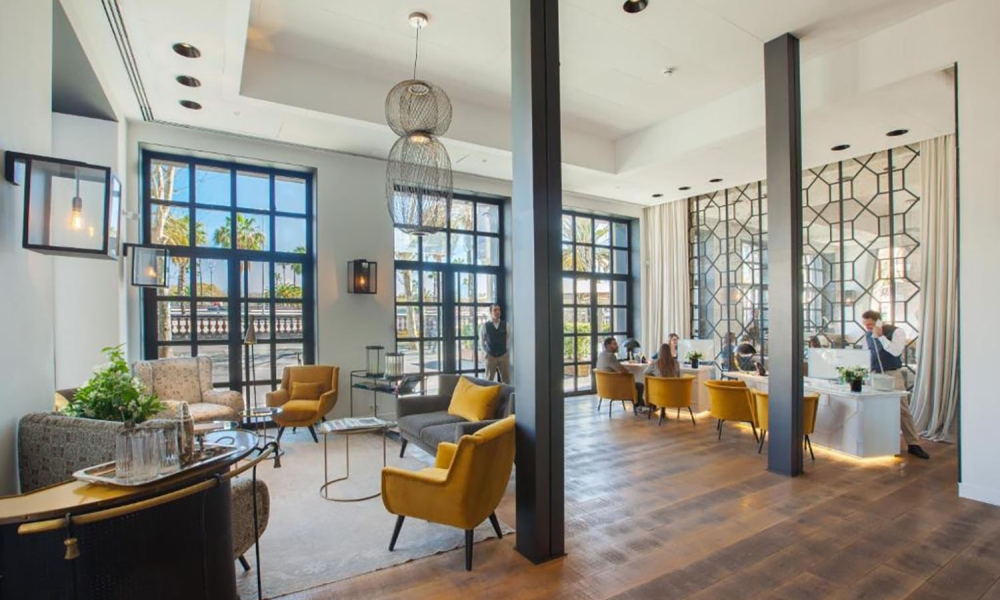 The best hotels to stay in Barcelona
30th August 2022 by The Blonde Abroad
The capital of Catalonia and the second-largest city in Spain, Barcelona allows visitors to experience Spanish culture with its own flare. From late-night parties to the lanes of its Gothic quarters to the works of Gaudi, Barcelona offers opportunities for all types of travel. Whether you are into art, history, or fun, Barcelona, Spain has you covered; here are 10 things to do in Barcelona to get you started....
Weather in Barcelona
Our month-by-month guide to the weather and climate in Barcelona