New York is a city of extremes and the weather is no exception. We've looked at the most up-to-date weather data for New York, covering the last 12 years up to 2023, plus we've asked our team of travel bloggers for their first-hand experiences in order to answer the most frequently asked questions about New York weather in May.
How warm is it in New York during May?
The temperature reaches around 20℃ during the daytime in May, falling away to 13℃ at night. The UV index will be moderate at this time of year, so not something to worry about for the average person. However, if you're going to be outside for long periods it's worth wearing a broad spectrum SPF 30+ sunscreen and UV-blocking sunglasses. Remember that bright surfaces, such as water and sand increase UV exposure.
Does it rain in New York during May?
On average, there will be 9 rainy days during the month, amounting to 164.8mm in total. That's a significant amount of rain. For comparison, the wettest months in the UK typically sees between 80mm and 100mm, depending on where you are. There's a small chance that you'll catch a thunderstorm during your trip.
Is it windy in New York during May?
You're unlikely to experience any strong winds. Expect a light breeze that picks up slightly at times in May. With moderate air temperatures, any breeze will feel cool.
New York
Blog posts
From the top US travel bloggers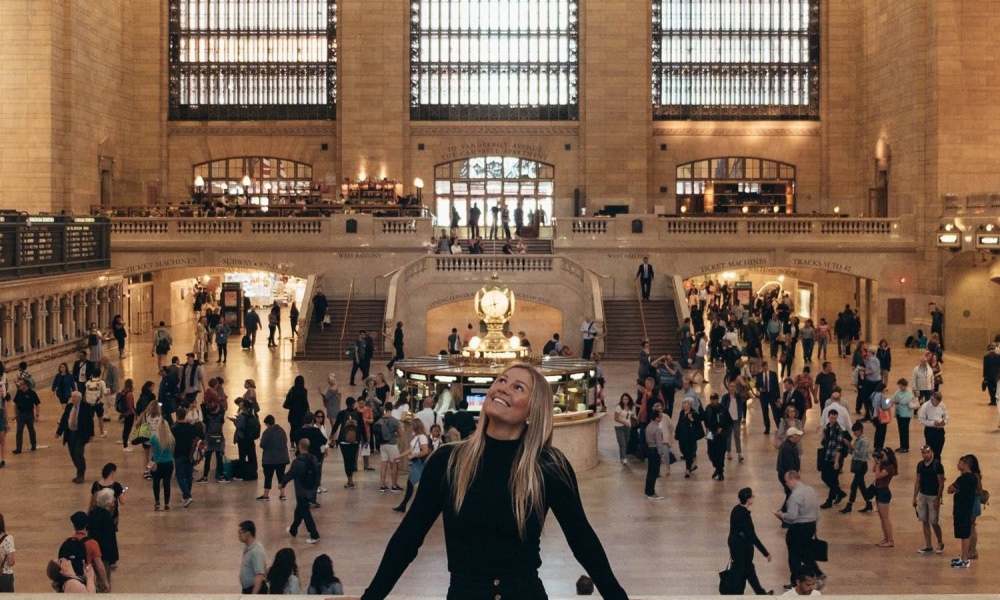 10 places to visit in NYC (that aren't Times Square)Â 
9th March 2022 by The Blonde Abroad
Somewhere between living and dreaming, there's New York City. The City That Never Sleeps is electric with energy 24 hours a day. There are a dizzying array of things to do in NYC, and it's a place everyone must see at least once. And, sure, Times Square is a tourist trap worth getting sucked into at least once…just for the experience, but it's truly just the beginning. While we've all seen NYC on countless movies, TV shows, and travel guides, the best things to do in NYC and cool...
Weather in New York
Our month-by-month guide to the weather and climate in New York